(December 04, 2017, posted in Updates)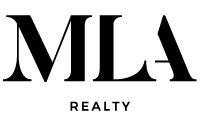 We are thrilled to become part of the MLA Canada family as a member of MLA REALTY. Exciting opportunities coming for Carson Horner Real Estate Group and our clients... 
(August 21, 2017, posted in Buying and Selling)
A well staged home will not only sell faster, but it increases the opportunity for wooing potential buyers. What kind of first impression do you want your home to leave?
With so many houses on the market, knowing the right way to stage your home goes a long way. When buyers walk into your home, their time inside is limited, and they want to envision their life in that space, not necessarily how you... read more.
(July 17, 2017, posted in Buying and Selling)
When preparing to sell your home, you want it to stand out from the rest. What out-of-date features could prevent your home from selling faster?
With real estate booming, you'll want to do everything that you can in order to woo potential buyers. This is no easy task, but a great starting point involves identifying those things that instantly date your home. By tackling the yesteryear characteristi... read more.
(April 17, 2017, posted in Buying and Selling)
Purchasing a foreclosed home is a great opportunity for families and investors alike who are looking for a good deal. However, the process is far from a simple affair. To get you started off on the right foot, let's connect with some trusted industry sources and cover the 10 things you absolutely need to know if you're in the market for a foreclosed home.
——
Leaky roofs, liens, and a variety of othe...
read more
.
(May 16, 2016, posted in Buying and Selling)
There is nothing like looking at a design magazine or reading an inspiring article to get you excited about renovating your kitchen, but on a tight budget your options might feel limited. With so many resources available and enough elbow grease, you would be surprised how easily you can transform your kitchen.
----------
Here are some simple ways to update your investment property kitchen without br...
read more
.
Categories
Archives

Subscribe To This Blog